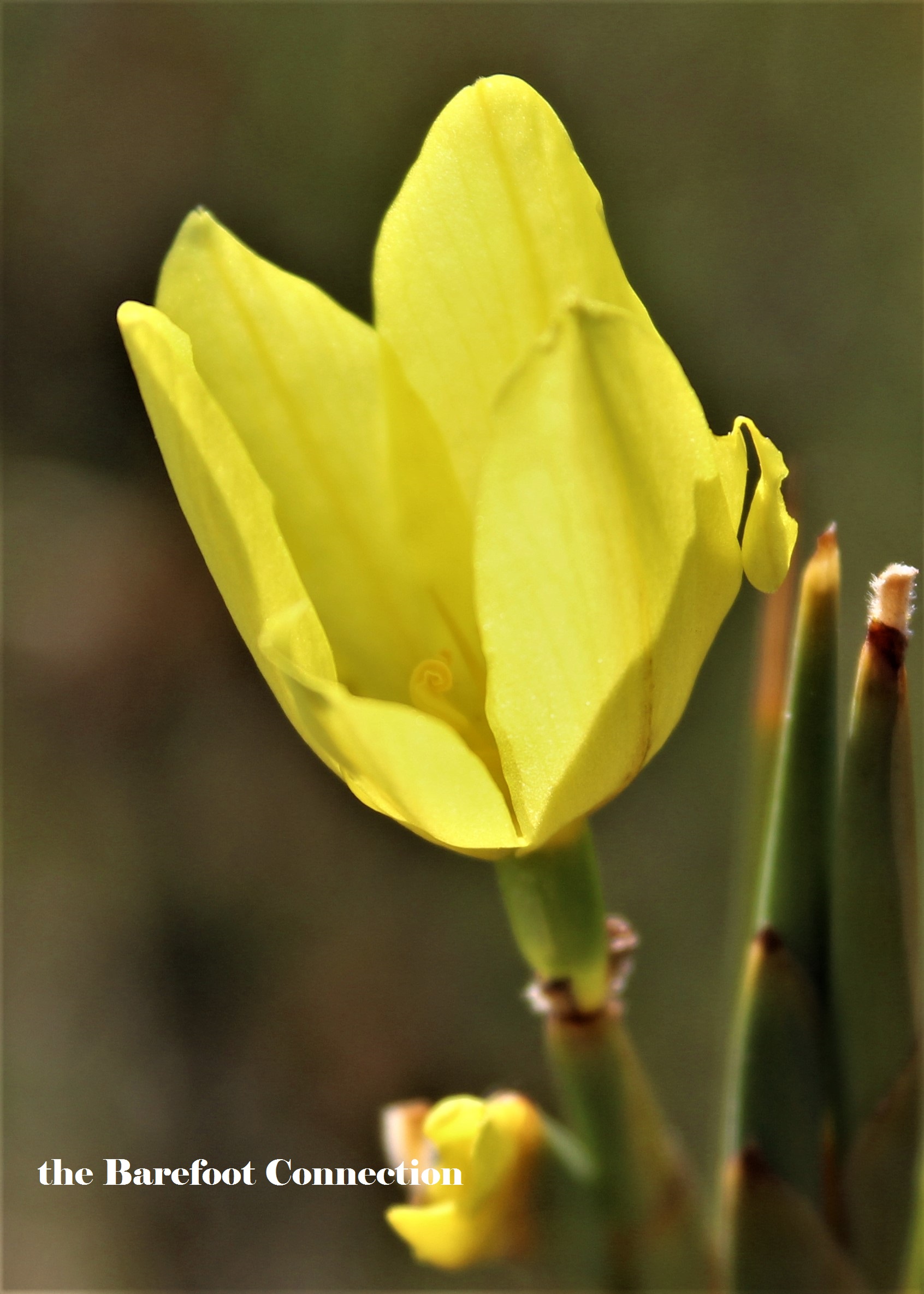 Borbartia longicyma subsp magna
This plants looks like a restio and then at this time of the year, bears these delicate large yellow flowers. Only occurs in the fynbos biome. Fishermen used the tough grass-like leaves to make fishing baskets.
---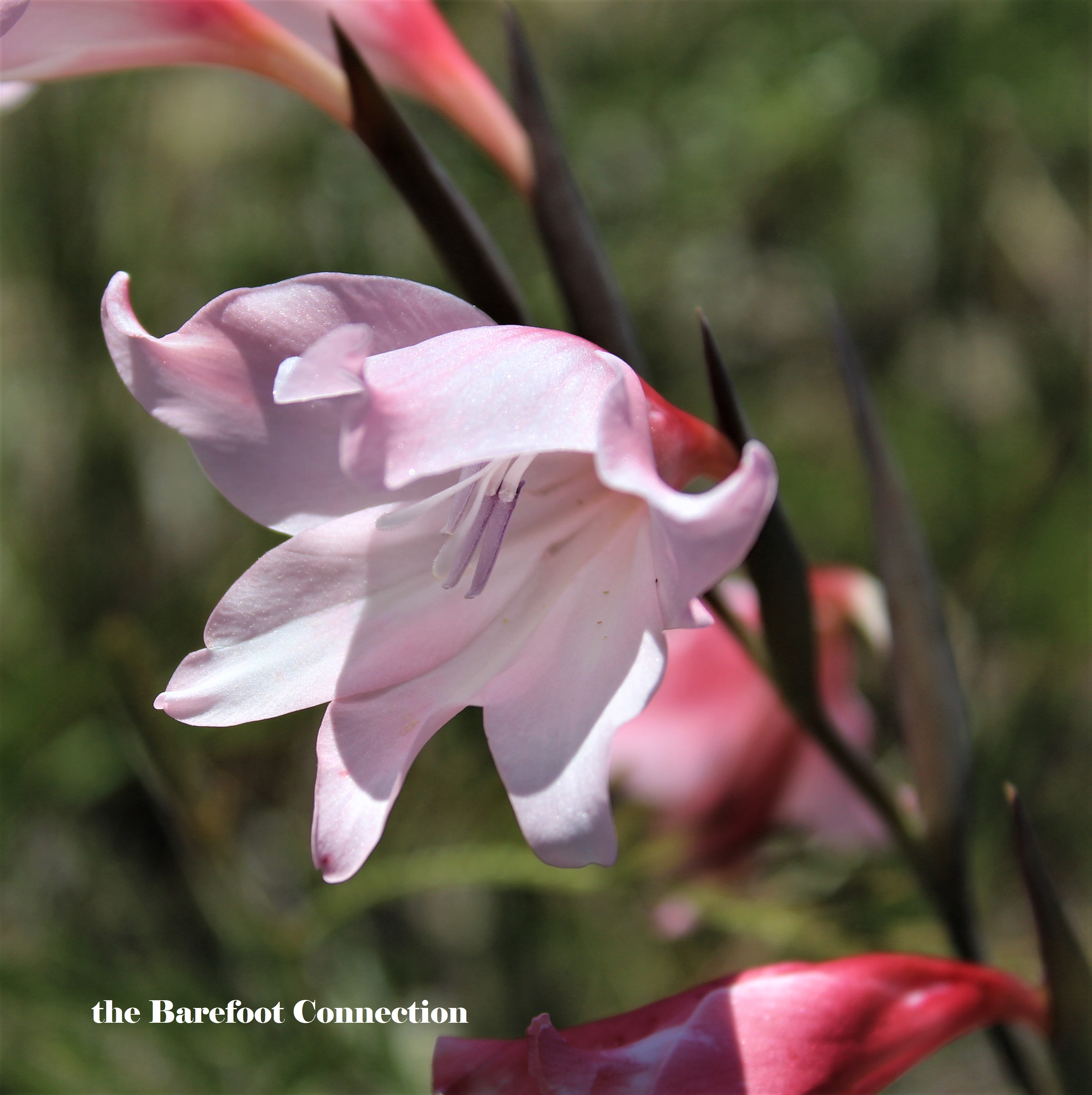 Gladiolus tenellus
This little Glad grows in marshy areas on the lower slopes of the mountains. This one in particular was about 25cm tall. In the evenings it attunes with its pollinator and releases a scent.
---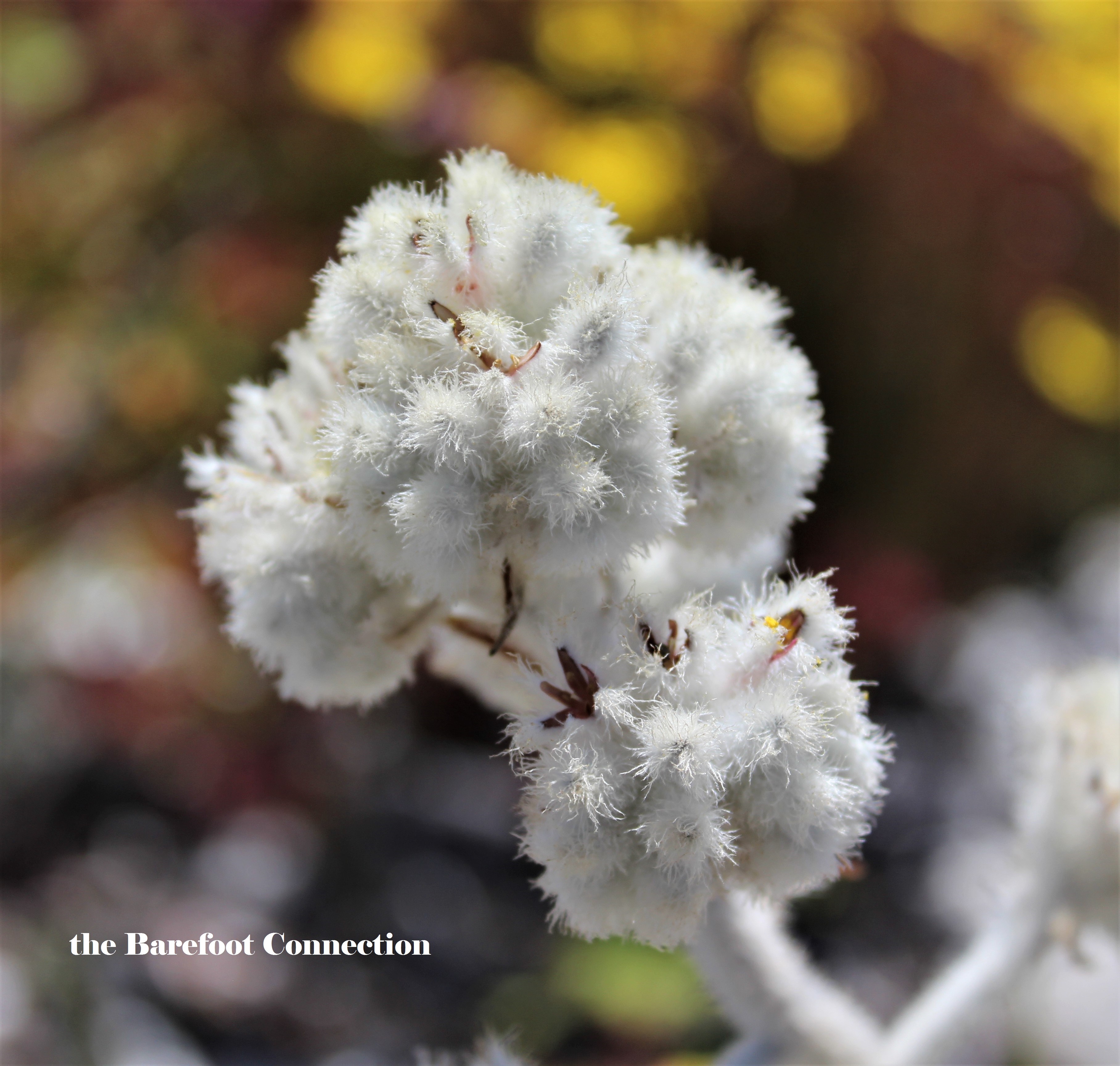 Lanaria lanata
Cape edelweiss. This offbeat plant flowers profusely after fire. In the woolly 'fluff' it has little delicate mauve flowers which will appear from now to Jan.
---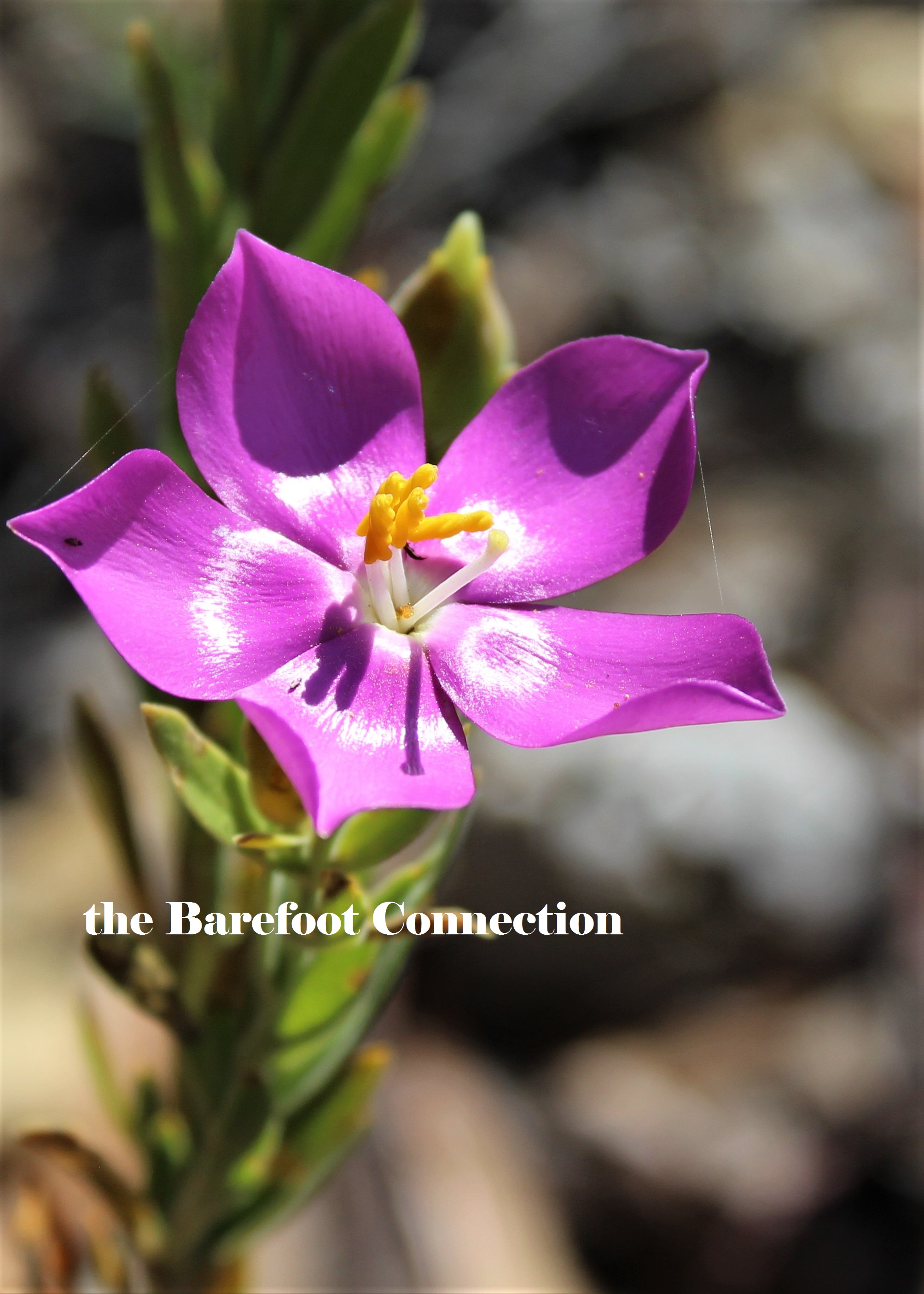 Orphinium frutescens
These plants occur in damp areas and the intense colour is spotted easily. Flowers are glossy and are iridescent in the sun shine. Only found along the coastline of the Western Cape.
---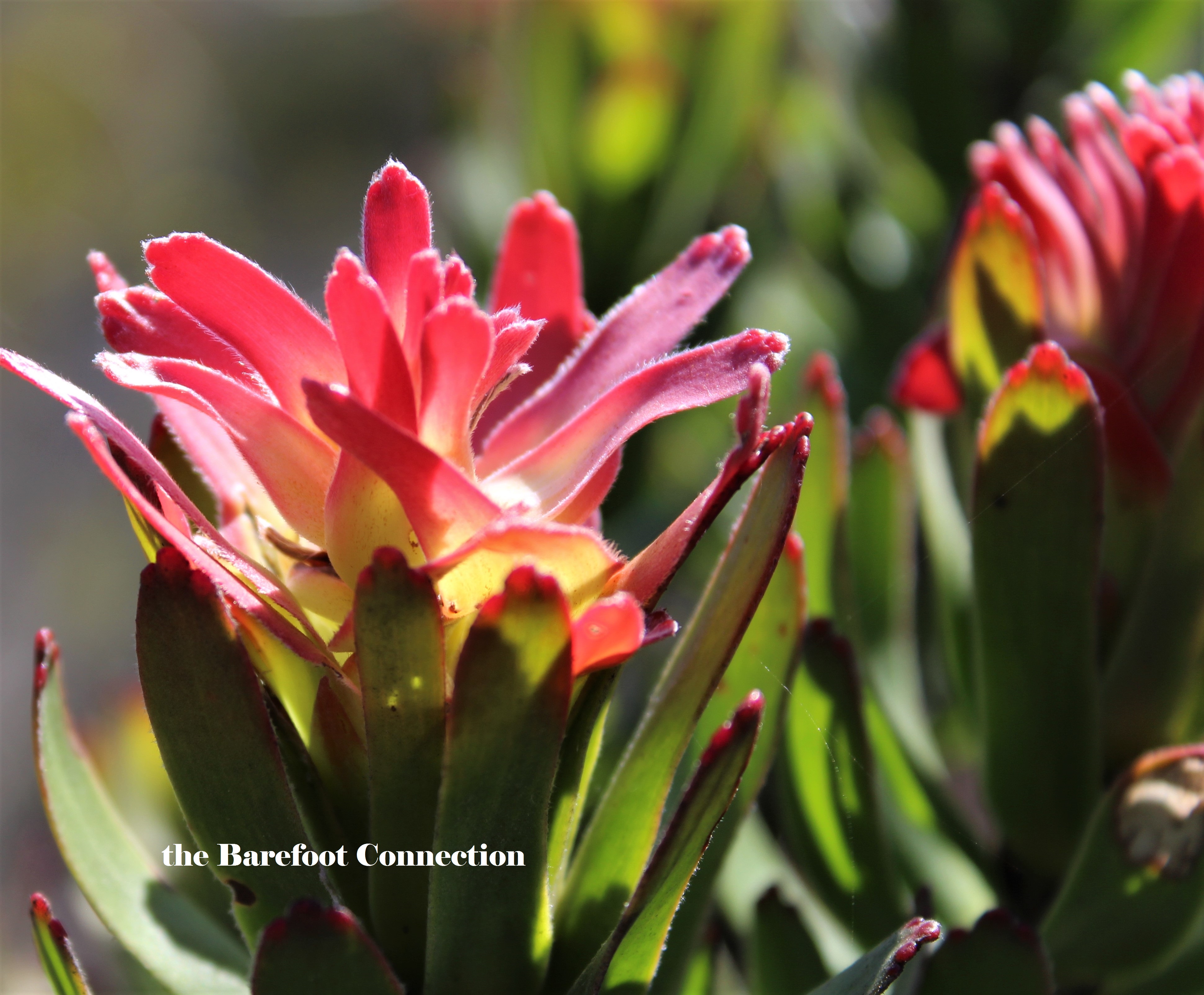 Mimetes cucullatus
These flowers make a statement as you will notice the red pop out of the green of the fynbos. They are a favourite of the fynbos bunches sold worldwide. They occur on sandstone slopes and flats here in the Overberg.
---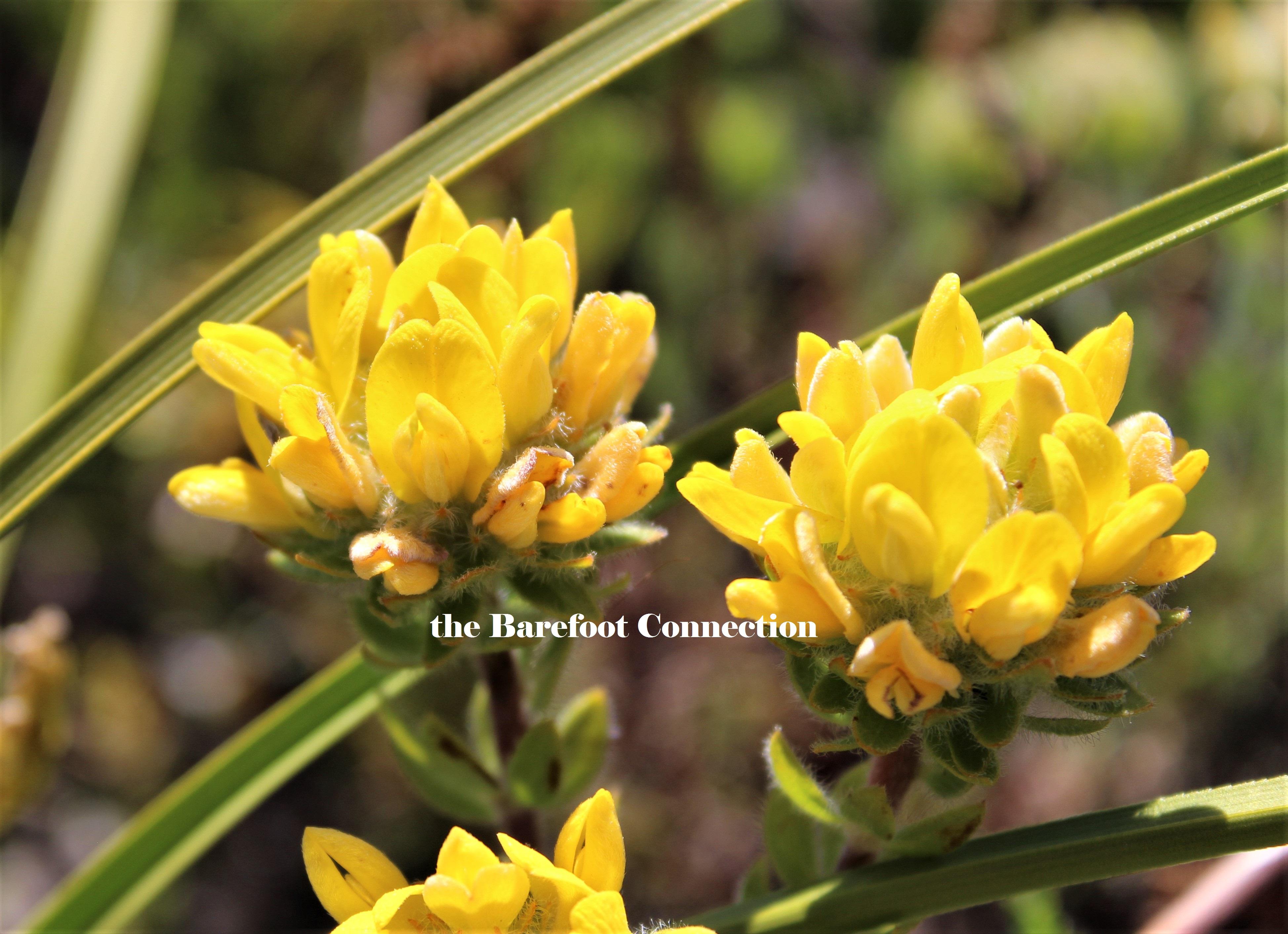 Aspalathus securifolia
This plant occurs on the lower gravelly slopes of mountain fynbos in this area. It is part of the Rooibos tea family. Flowers all year.
---
The Overberg is a unique Fynbos biome and how blessed we are to live in this magnificent area. The soils are generally poor acid soils and this sets the scene for our diverse and rich floristic companions that clothe the mountains and valleys.
Flowers of the area have adapted and evolved to attract specific pollinators and some of these are truly unique. Who would have thought that a horse flies, butterflies and tangle veined flies play a unique role in pollinating our specialized plants? We won't forget about the iridescent sunbirds and our very special sugar bird that are attracted to the red and orange hues of the unique flora of the Overberg.
As we all know fire does play an important role in keeping our courageous fynbos healthy and vibrant, as well as a balanced ecology, and this means a fire every 10 to 14 years. Fires that occur too frequently, as well as the bio mass from alien invasive species, destroy the seed banks in the soil as well as burning immature and slow growing species.
The fynbos is under serious threat and is in danger of more species becoming extinct. So take a trip with Robyn on her Cure for Fynbos Blindness with a touch of Nectar outing and bond with the treasure and be in awe of the diversity of our area.