---
How to protect your home from COVID-19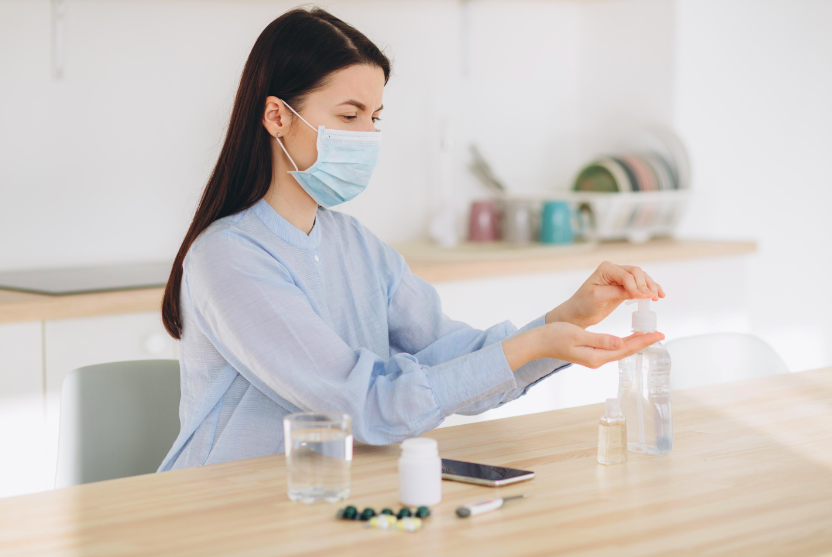 As South Africa eases into a national lockdown it is still vital to protect yourself and your family from contracting the coronavirus.
What is coronavirus?
Just to recap, the coronavirus disease (COVID-19) is an infectious disease caused by a new virus. This deadly disease causes respiratory illness (like the flu). Symptoms include a cough, fever, and difficulty breathing.
The coronavirus disease spreads through contact with an infected person when they cough or sneeze. It also spreads when a person touches a surface or object that has the virus on it, then touches their eyes, nose, or mouth. You can protect yourself by washing your hands frequently, avoiding touching your face, and avoiding close contact (1.5 meter) with people who are unwell.
Here are some suggestions to keep your home safe from the coronavirus disease outbreak.
Clean regularly
Clean an area or item with soap and water or another detergent if it is dirty. Then, use a household disinfectant. A great disinfectant will have alcohol solutions with at least 70% alcohol. Ensure that the product is not past its expiration date and follow the manufacturer's instructions for application. Never mix household bleach with ammonia or any other cleanser. Keep the surface wet for several minutes to ensure germs are killed.
Clean frequently touched surfaces such as tables, doorknobs, light switches, countertops, handles, desks, phones, keyboards, toilets, faucets, sinks, etc. regularly. It takes hours for the virus to die from these surfaces. Safety precautions include wearing gloves and making sure you have good ventilation during the use of the product.
In addition, soft surfaces such as carpeted floors, rugs, and drapes can be cleaned using soap and water or with appropriate cleaners. Leave them out in the sun to dry since at this time there is speculation that the virus cannot survive for a long time in higher temperatures.
Wash your hands often and for at least 20 seconds to kill viruses or bacteria after you have cleaned these surfaces.
Doing laundry
For clothing, towels, linens and other items, you should wear disposable gloves when handling laundry. Wash your hands with soap and water as soon as you remove the gloves. Do not shake dirty laundry or hold it against your body. If you need to go out during the lockdown ensure that you remove your clothes before entering your main areas in your home.
Clean your hands often
Wash your hands every 30 minutes with soap and water for 20 seconds. Do not leave the tap running while doing so. Always wash your hands immediately after removing gloves and after contact with other people. If you do not have immediate access to soap and water then use a hand sanitizer that contains at least 70% alcohol.
Important times to clean your hands include:
• After blowing one's nose, coughing, or sneezing
• After using the toilet
• Before eating or preparing food
• After contact with animals or pets
• Before and after providing routine care for another person who needs assistance (e.g. a child)
Food and utensils
It is advisable to handle dishes and utensils using gloves. In addition to this, wash dishes using gloves and hot water or use a dishwasher.
Many supermarkets are still offering online shopping and delivery services. Ensure that you handle your shopping using gloves and do not make close contact with the delivery person. Rather have them place your parcel on a spot and when they are far enough then go to it. Don't forget to wash your hands after unpacking your groceries.
Caring for a sick family member
If a member of your family has fallen ill they should stay separated. Choose a room in your home that can be used to separate sick household members from those who are healthy. The ill person should eat (or be fed) in a separate room and use a separate bathroom, if possible. Try to clean the person's room as often as possible while taking necessary precautions for your own safety.
These are trying times for South Africa and the rest of the world. Your safety precautions will help flatten the curve and give us the courage and faith to get through this together.
Author:Hermanus Property Sales.


---
How to make money from home during a lockdown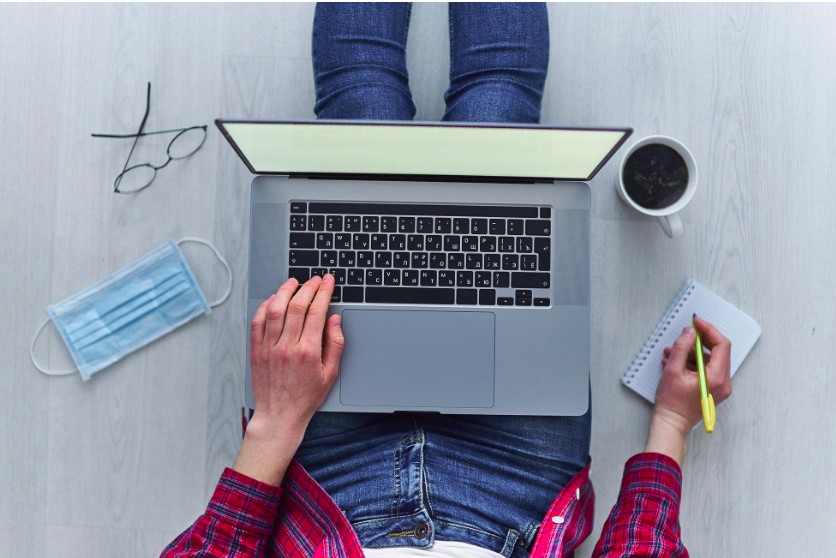 The national lockdown has changed the way South Africans view the working world. While we watch essential workers face each day risking their lives for others, non-essential workers are left to the confinement of their homes. Companies now join the remote workforce of millions of businesses across the globe.
Although some jobs can be done from home, many self-employed people will not be able to receive an income for the 21 days. In some instances, the government has made provisions for assisting small businesses impacted by the coronavirus via a debt relief fund, however, some businesses may not even qualify.
So what do you do in these trying times? The answer: find the best opportunity to work from the comfort of your safe home. These are some of the top ideas we have put together to help you make money from home during a lockdown:
Online surveys
Online surveys in South Africa give you a chance to respond to questions for money. Earnings through this venture are only meant to supplement your income as they have minimum returns. You will need access to a computer and a reliable Internet connection for this type of income. Survey assessments are usually sent through emails on a daily or weekly basis. Be vigilant and do your research on the company before signing up because some websites can be scams that should be avoided.
Online focus groups are like in-person focus groups and require more time and concentration than online surveys. The general conception is that you have to join a panel and engage on a certain number of issues. Online focus groups are more selective than online surveys but they tend to pay much better.
Sell your skill
If you fancy yourself as a word wizard, graphic designer, video editor, and the like, then freelancing sites may just be your money-maker. Some of these freelancing sites include Fiverr, Upwork, Go transcript, among others. Skills that you can sell on these sites include article writing, web content writing, blogging, copywriting, technical writing, editing and proofreading, data entry, logo designs, invitations, short videos, animated videos, and more. These sites reach an international audience and ensure that you get paid a decent amount of money for your work.
E-books and video tutorials are a fantastic and lucrative way of earning money online. For example, if you are a plumber, you can create a series of e-books or videos such as, "step-by-step guide to doing it yourself." The key is to keep it simple to understand. You can offer it as a download through services such as PayLoadz.
Get paid for reading
If you enjoy getting lost in a great book then this is the perfect time to earn money from something you love. Many international publishers pay top dollars, yes dollars for book reviews. Books can be digitally read, eliminating contact with delivery services and book stores.
You can also earn some money from video game reviews, beauty product reviews, film reviews, and more.
If you do not need to make more money during this lockdown period it would be wise to learn a new skill. The most important thing is to keep your home safe and avoid contracting the coronavirus at any cost. Help flatten the curve by physically distancing yourself from others. Stay healthy!
Author:Hermanus Property Sales.


---
Archive
March 2020 Sectional title living in Hermanus
March 2020 Cost of building your dream home in Hermanus
February 2020 Fall in love with your home again
February 2020 Things to do before moving into a new house
January 2020 How to stick to your budget in 2020
January 2020 Moving to Hermanus in the Summer
December 2019 Great Christmas lunch ideas
December 2019 Great housewarming gift ideas
December 2019 Going on holiday? What about your furry friends?
November 2019 Gardening 101 - Expert tips for beginners
November 2019 How to fireproof your Hermanus home
October 2019 Hermanus blooms with flowers
October 2019 Freshen up your Hermanus home for Spring
September 2019 Why your new home should be in Sandbaai
September 2019 Make you Hermanus home less toxic
August 2019 New to the area? Here's how you keep your Hermanus home safe
August 2019 Live your golden years in Hermanus
July 2019 Explore and dine with whales in Hermanus
July 2019 Buying a new home? Here's why Onrus should be on your radar
June 2019 Ways to prepare your home for winter
June 2019 Things to know before you buy a home
May 2019 The benefits of working from home
May 2019 Securing finance to invest in Hermanus
April 2019 How to buy property in the digital age
April 2019 Tips on how to save for a home
March 2019 Reasons to love Hermanus
March 2019 How to stage your home
February 2019 Tips to sell your home quickly
February 2019 Top home organizing tips for 2019
January 2019 Keep your home and family safe this festive season
January 2019 Budget tips for new homeowners
December 2018 How to revamp your home for the holidays
December 2018 Hidden costs to consider when buying a home
November 2018 How To Start Your Property Investment Journey
November 2018 More People Taking Up Residence In Hermanus
October 2018 Getting Your Home Ready For Sale This Spring
October 2018 Five Reasons To Invest In Hermanus
September 2018 Modernity and History Meets in Voelklip
September 2018 Making Your Home More Pet-Friendly
August 2018 Westcliff: Affordable Coastal Homes in Hermanus
August 2018 Keep Your Property's Value By Keeping it Maintained
July 2018 Should You Buy a Lock-up-and-Go Holiday Apartment?
July 2018 Beautiful Sea Views in Berghof
June 2018 Find What You Have Been Looking for: Fernkloof Golf Estate
June 2018 Your Home Buying Questions Answered
May 2018 Heaven is a Place in Hermanus
May 2018 The Benefits of Bungalow Living
April 2018 Should You Buy a Second Home as an Investment?
April 2018 Auvergne: Vermont's New Exciting Residential Estate
March 2018 Building Your Dreams in Chanteclair, Hermanus
March 2018 A Cost Effective, Eco-Friendly Guide to a Healthier Household
February 2018 Smallholding Promises Holistic Lifestyle for R18m in Hermanus Lagoon
February 2018 What You Want to Know about Refinancing
January 2018 Things Not to Be Missed in Hermanus this 2018
January 2018 Retire Close To Nature in Vermont
November 2017 Creating a Sensational Outdoor Entertainment Area for Summer
November 2017 Vacation or Staycation: Investing in Hermanus Properties
November 2017 First Friday Art Walk
---
The main business sectors of Hermanus include:
Schools and Care Facilities
Schools in Hermanus vary from public to private and include pre-primary schools to high schools. UNISA students are also able to take their exams and tests at the Fernkloof Hall, making this a great place for all study types.
Accommodation
With the constant influx of tourists in and out of season our accommodation choices range from Hotels to Backpackers, with all of them making sure that your stay is an unforgettable one.
Food & Wine
Hermanus offers so many different restaurants for all tastes, from fresh seafood to a quick takeaway. The wines on offer are also various and can be found a local wine retailer or at the wine farms themselves along the Hemel en Aarde (Heaven and Earth) Valley.
Shopping & Supermarkets
Hermanus hosts many unique and beautiful boutiques within its limits, which cater for almost every style of clothing that one could want. The supermarkets and superettes are also plentiful, with brands like Woolworths, Checkers etc. being found in the centre of town.
Medical Facilities
Hermanus houses both private and public hospitals, all of which are kept in great condition. The provincial hospital on the edge of town has been upgraded to ensure that all patients are cared for correctly.
Tourist Attractions & Activities
There are many attractions and activities that families, couples, adrenaline junkies and relaxed tourists can enjoy. Each activity/attraction is tailored to you, making it a fantastic and memorable experience.
Real Estate
With Hermanus booming it is little wonder that the real estate market has increased. From holiday homes to permanent homes, from seafront to mountainside; Hermanus offers the buyer a vast array of choices.
Arts & Culture
The beauty and magic of Hermanus has attracted many famous artists. The town has thus become home to a number of Galleries that house both local and international works.
Sport & Leisure
If you're on holiday or living here, health is important and Hermanus offers many different gyms, health shops and training facilities for all ages and abilities.
This is only a fraction of what our beautiful town has to offer and is the perfect place to settle down and enjoy a calm and scenic living experience. If you're thinking about relocating to this beautiful seaside town feel free to view the beautiful houses and apartments for sale through Hermanus Property Sales.
Advertorial by Hermanus Property Sales