---
Insects are also major pollinators of the Fynbos and as much as 80 per cent of all Erica species are pollinated by a variety of insect species, with beetles, flies, bees, moths and butterflies being the main pollinators.
As an example of the divergence of pollination, bees will pollinate the short urn-shaped Erica'swhile long-proboscid flies are important pollinators of the long tubular flowered Ericas.
Protea flower heads on the other hand, will often contain hundreds of insects of many different species all attempting to pollinate the flower heads.
This amazing diversity and competition to attract pollinators to flowering plants has been one of the driving forces of the evolution of the great diversity to be found within the Fynbos.
Erica Rhopalantha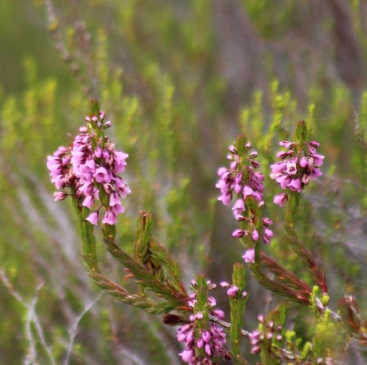 Erica Corifolia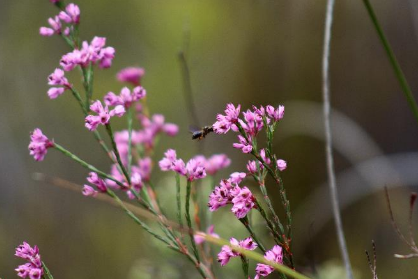 Erica Gysbertii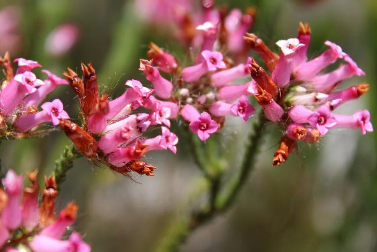 The Erica family is the largest genus with 80% found in Southern Africa. An amazing 660 are found here in the Fynbos. The flowers always blow me away because there is such variety in the shape and size.
Leucadendron Saligna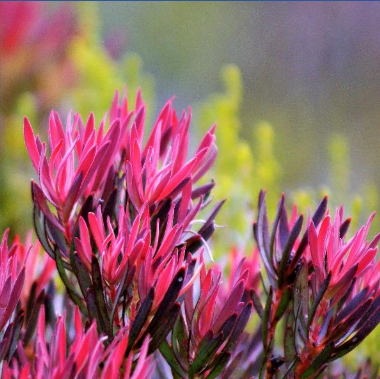 When you see sunset red patches that draw your eyes all the way to the mountain slopes, it is more than likely this Leucadendron. These red leaves only appear at the time of new growth, just for our pleasure! Male florets are small conical and the females have cones. These cones normally stay intact till a fire when they open and disperse the seed.
---